Welcome to Whole-Play,
a Virtual Composer that explores the boundaries and interconnections between improvisation and composition.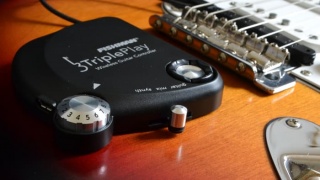 Whole-Play is a musical framework that explores the interaction between improvisation and composition and which, through the use of computer programming, generates new exciting performing environments.
Projects
Samples
After Flow, it's time to explore new possibilities for Whole-Play through sketches. Here's the first one, or read on for more info.
Sketch 01: Blurred chaos
6.99 MB
Two instruments: the Wrenchspiel (?) and my guitar (in this case a virtual instrument, because I'm traveling and I don't have my real guitar with me).
I wanted to explore:
A new feature, blurs (I should write about that sometime)
Controlled chaos
Non-linear interaction with the improvisation
The idea of a dynamic canon
And I know that's all kind of abstract. :) EnJoy!
Read the whole post...