Help from La Peixera
13.04.16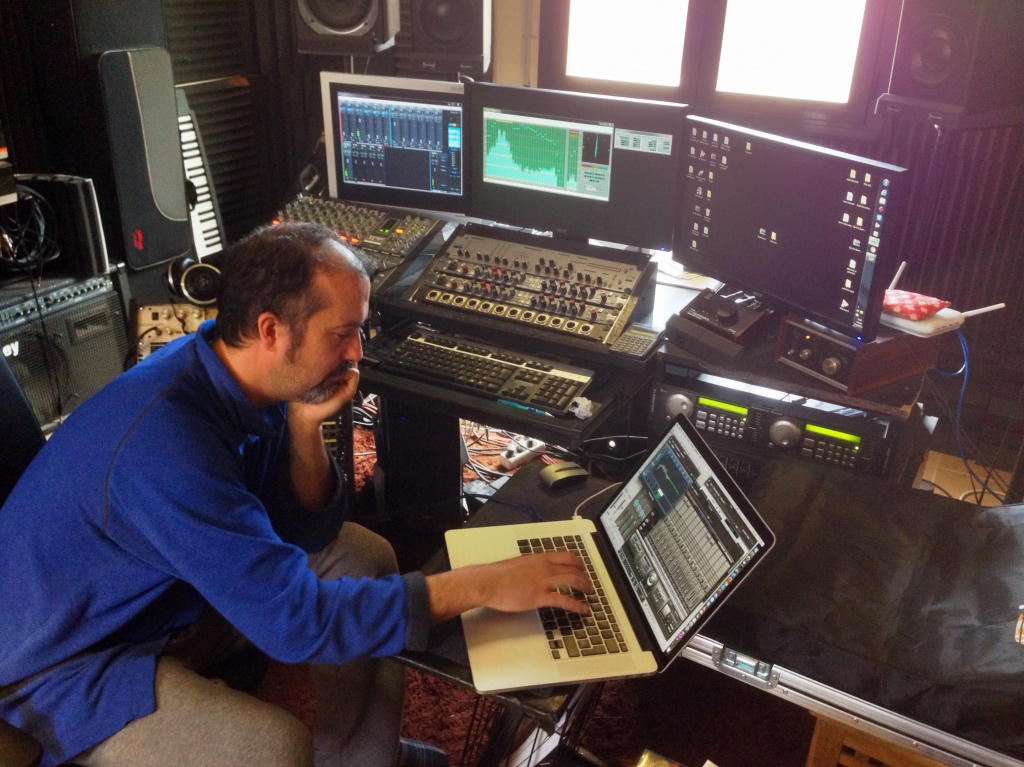 Yesterday I traveled to Viladasens, a town near Girona, to meet my friend Jordi at his studio (La Peixera). He's helping me out with the mixing aspects Whole-Play.
It's a bit soon for any detailed work, but I wanted to discuss a few aspects with him, and improve at least the virtual drums I'm using. I asked of him a pretty much impossible talk: "could you please mix this drums so that they work, er... always?". :) Which in a more realistic formulation meant getting the drums to sound better and as flexible as possible to work under different musical contexts. Very happy with the results, now each of my development sessions is already more enjoyable, plus I learnt a bunch of interesting things. Thanks Klmns!
0 comments
Add a comment
PS: no links allowed in comment.